Mini Golf Score Card App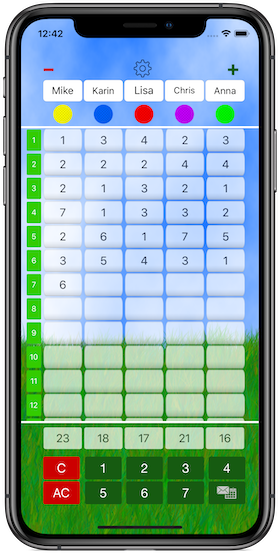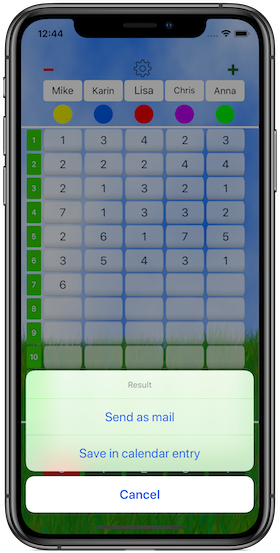 Mini Golf Score Card is the ideal companion if you like to play miniature golf. With it, it is no longer crucial to carry around pen and paper or do a troublesome calculation of your score. Instead this task is concluded by this handy app! It can be used right away, no need for a tedious configuration!


The features
Supports two to six players on 18 courts
Automatic calculation of the current score
Entry and editing of results in any order
Pocket mode: useful key lock in your pocket (iPhone only)
Options to send your results via mail or safe them as a calendar entry
Set ball color for each player
Keyboard sounds (can be muted)
Mini Golf Score Card has been available on the App Store since 2009 and has thousands of users. As a matter of course regular updates and support are provided.